The solution
Carter Consulting worked with Finlight to implement the following solutions:
Emphasis on lead generation
Having developed the company's marketing strategy and specifically emphasised lead generation, we have effectively improved its overall position and targeted its customer base.
Improve the Finlight website
As part of redesigning the Finlight website, we changed the messaging to reflect a consistent brand profile. We also added data capture forms and a chatbot to improve the user experience and increase inbound leads.
SEO
Our SEO approach utilises the best tools to maximise traction and conversions for Finlight. By implementing a keyword-focused SEO strategy, we have increased traffic and reduced the bounce rate on the website.
Content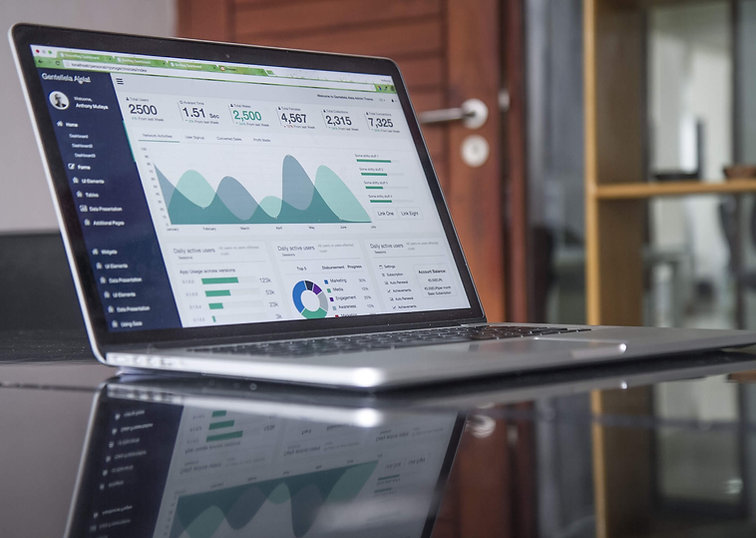 Carter Consulting created engaging blog content targeted at the financial sector, which has contributed to the success of the company's inbound strategy. This process has been effective due to the foundation being set through our primary marketing strategy, allowing Finlight to generate more leads through several
complementary marketing processes have compounded positive results for Finlight and its clients.
Social media
Since Finlight is a B2B company, we focused primarily on LinkedIn by creating a robust content strategy and leveraging the platform for lead generation.
Webinar
To increase brand authority for Finlight, Carter Consulting helped Finlight host webinar events. We helped develop webinar topics relating to market trends and industry challenges by researching the institutional investment management industry. Collaborating with experienced industry peers, we created educational content and interacted with potential and existing prospects through webinar events. Throughout the entire webinar preparation and production journey, Carter Consulting went above and beyond to deliver effective outcomes, interacting with webinar registrants to help strengthen Finlight's brand credibility. We also engaged with webinar attendees post-webinar, enabling us to promote Finlight's content, ultimately contributing to increased lead generation and brand awareness.
Community creation – the product user group
Leveraging the power of community, we helped build a product user group consisting of Finlight's clients and key staff. By regularly engaging with the product user group and gaining feedback on Finlight's technology solution, we worked together to deliver tangible value and utilised product users' insights to constantly improve the software.
The results
Our partnership helped Finlight generate inbound marketing qualified leads, keep bounce rates low, increase website traffic, and increase social media following and engagement of posts.
Generate inbound marketing qualified leads
We have generated high-quality inbound leads by optimising LinkedIn and their website chatbot. We have gained a 675% increase in the number of MQLs for Finlight, of which 21% became associated deals.
Keep bounce rates low
Since working with Carter Consulting, Finlight's bounce rate has reduced by 17%. We have made constant improvements within this period where the bounce rate has decreased to reach the target rate of 50%.
Increased website traffic
We saw a 101% increase in direct traffic and a 37.5% increase in referral traffic between May 2020 and March 2021. Furthermore, sessions increased by 82.6% from Dec 2020 to March 2021.
Increased social media following and engagement of posts
Carter Consulting's marketing approach has seen a consistent rise in social media traction since the implementation of the strategy. For example, LinkedIn followers have increased by 120%, accounting for record highs for Finlight social media engagement.
There has been a month on month highlights for 2021; for example, from February to March 2021, we saw a 405% increase in the Finlight Twitter account.
Through ongoing post engagement alongside webinar productions, this resulted in a 190% increase in Finlight's LinkedIn followers within three months, from June to September 2021.